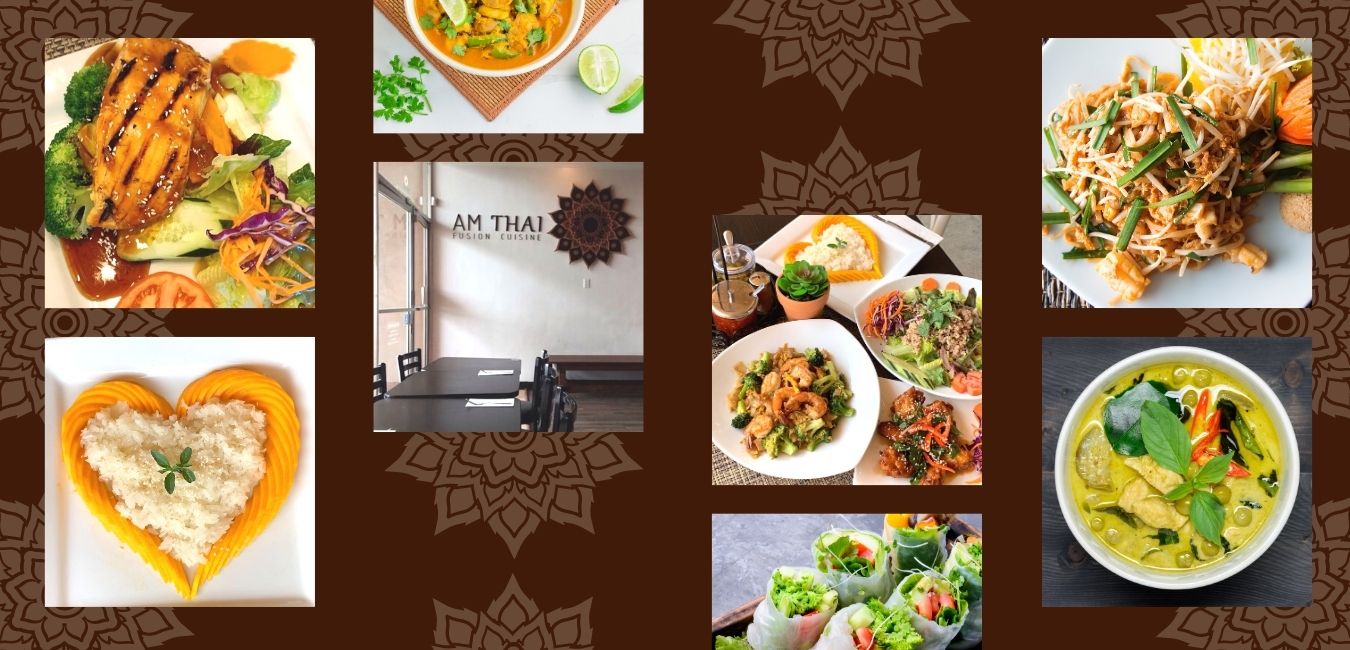 Welcome! Sawadee!
---
AM Thai Fusion Cuisine – Best Thai Restaurant in Anaheim, CA
Available for ✓ Dine-in, ✓ Curbside pickup, ✓ No-contact delivery, ✓ Takeaway
About AM Thai Fusion Cuisine
AM Thai Fusion Cuisine is a casual dining Thai restaurant located in West Ball Rd Anaheim, California 92804. The restaurant was established way back in 2016 and has been under new management in 2019. Since then, AM Thai Fusion became one of the top-rated Thai restaurants in Anaheim.
AM Thai Fusion Cuisine uses only the freshest ingredients around, ensuring that every dish is of the highest possible quality. Not sure what you're in the mood for? Try one of our specialties including Pad Thai, Chicken Satay, Crying Tiger, Yellow Curry, Mango Sticky Rice, Panang Curry and so much more! Please feel free to ask us for our recommendations.
Like and follow our Facebook page to get the latest updates and promos.
Address & Operation Hours
Location 📍 2941 West Ball Rd Anaheim, CA 92804
Monday – Thursday: 11:00 AM to 9:30 PM
Friday, Saturday: 11:00 AM to 10:00 PM
Sunday: 11:00 AM to 9:30 PM
---
Customer Reviews
"Great food and services. The place was busy with to-go orders, but they took their time to get the orders ready and make sure all of the orders are correct. All of the food I ordered came in a good portion and it was delicious. Will definitely come again next time!"
— Siirii B. (Google Review)
"We had a Panang curry, an eggplant curry, and fried rice. The lunch special from 11-3 gives you a delicious, filling meal for only 8 dollars; I'll definitely be returning!"
— Dinithi S. (Google Review)
"I'm a little picky about my red curry and this is really good! It has a good flavor. I liked the Thai tea and papaya salad. I got delivery and everything was great. I had special requests for my curry (no peas, carrots) and it was made the way I asked for it. Awesome, will be back!"
— Renesmee M. (Google Review)
"Every dish order was very scrumptious and the flavors reminded me of authentic Thai cuisine. Definitely will eat at AM Thai Fusion again and again!! Thank you for an overall amazing experience."
— Mary (Grubhub Review)
"We decided to look for thai food after leaving knotts, they were very happy to have us come and dine in even tho it was getting close to closing time. the people were very cheerful, very clean tables/interior and super fast service. everything was priced very fairly and it was authentic and delicious!! we will definitely be visiting again when we come thru that city!"
— Coco Siz (Google Review)
"I love Am Thai Fusion! It's my go-to Thai place! The food is great and the drivers are super nice ( before the pandemic we had more interaction) now they leave my food on my porch as requested."
— Jennifer (Grubhub Reivew)